FIRST HOLY COMMUNION PREPARATION: Virtual classes will begin in December.
Parents of those returning from the last class will be contacted by Miss Busby or Mr Wright.
For all other parents: Please collect a letter and application form from the back of church or from St Mary's Academy. Please return these together with a copy of your child's baptism certificate as indicated in the letter.
Thank you, Fr Alex
————————————————-
NEW ONLINE DONATION PORTAL
Click here for link to webpage
The Diocese has recently signed up to an online donation platform. This platform will enable people to make one off donations to any Parish in our Diocese and 4 pre-selected central funds.  
How does the website work?
The landing page looks like this: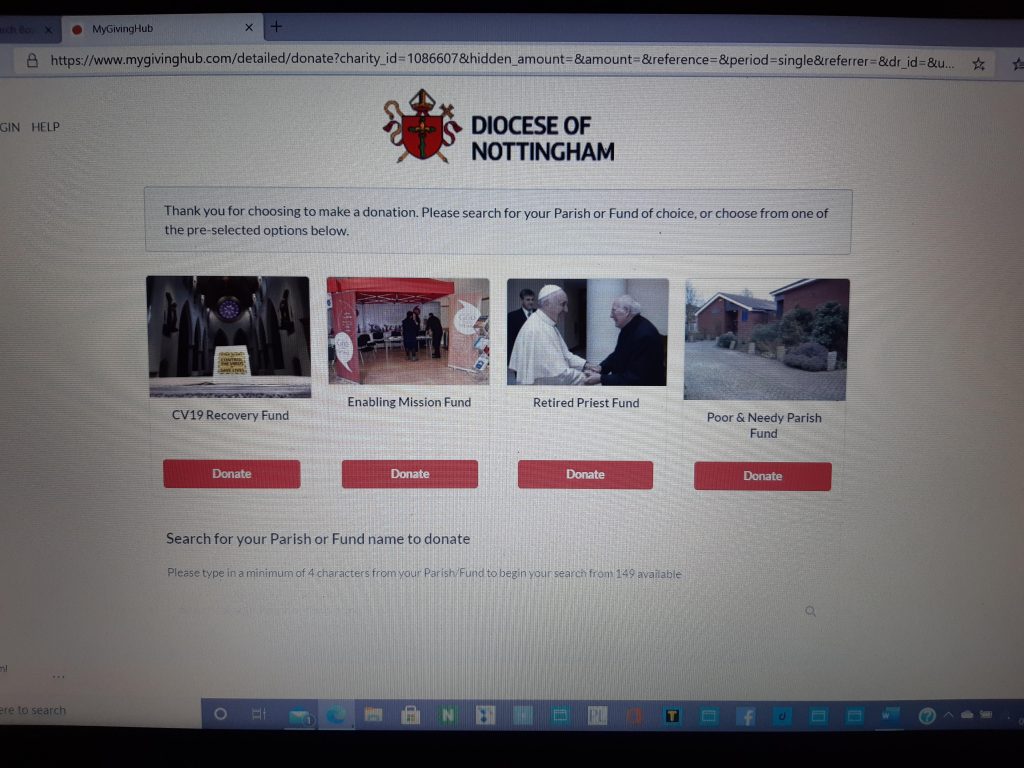 You search for your parish or click on one of the featured funds: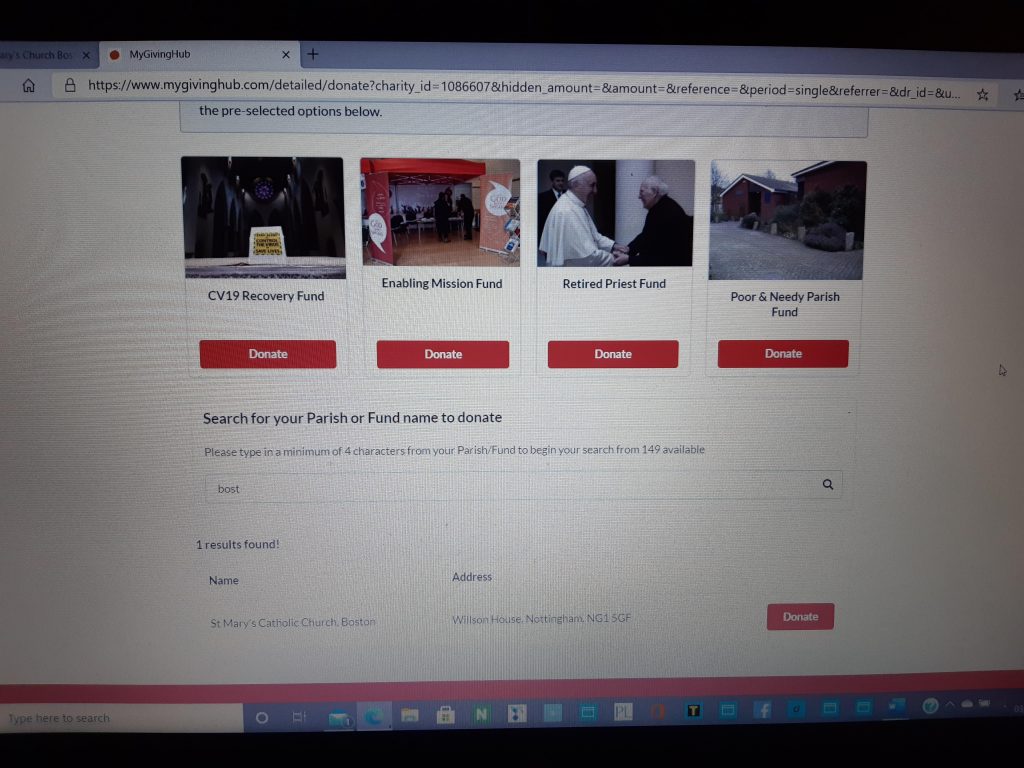 You are then taken to a donation page that looks like this: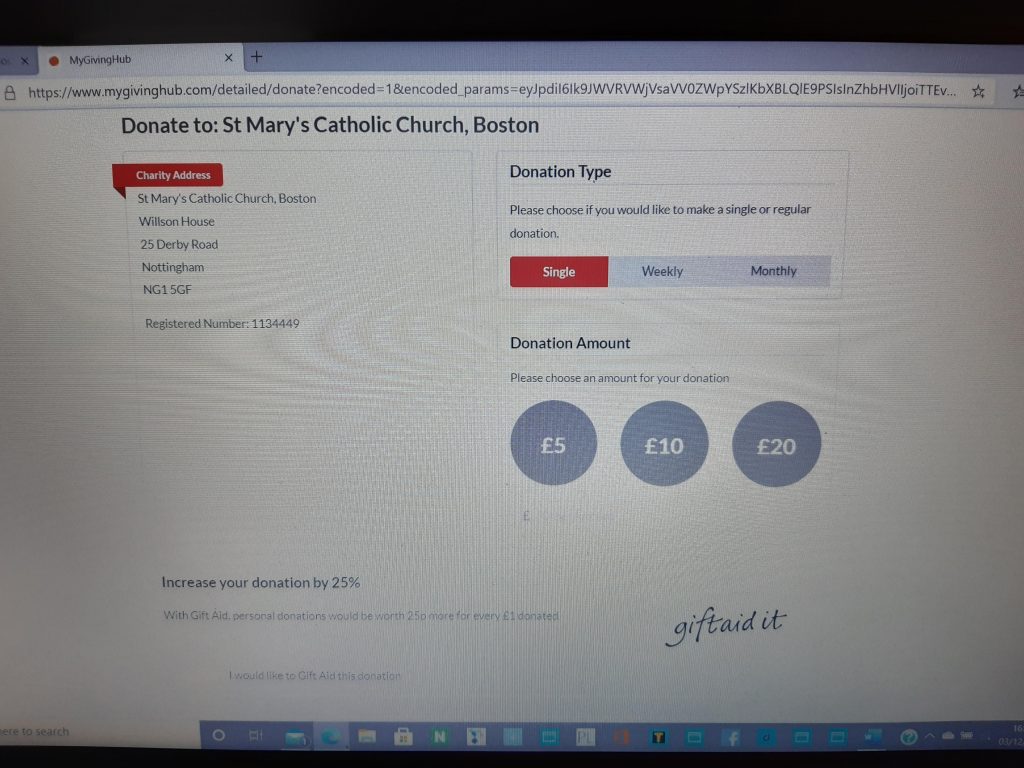 The person making the donation would then fill in their contact information, their card information, enter the amount they want to donate, mark whether they want to Gift Aid their donation and then click 'complete my donation'. At this point the donation will be processed by the bank and they will transfer all donations within a week to a central bank account managed by the Curia. The Curia will then receive a report regarding which Parishes the donations are for, and they forward all monies they receive to the relevant Parishes.
Important information
This online donation portal is for one off donations, regular donations that use standing orders should not be swapped to use this platform.
All donations will incur a 30% process fee (minimum charge of 30p)
All donations will come through to the Curia, and they will be forwarded to the relevant Parishes once a month
Information will be taken for Gift Aid Donations, but the Parishes will need to process these claims (all information required will be forwarded)