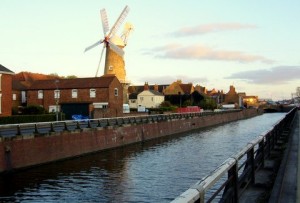 Columban Missionaries: Next week there will be the annual mission appeal – this year from the Columban Missionaries. We will be welcoming Fr Gerry Markey.
Sacrament of Confirmation: If anyone wishes to explore the possibility of preparing for Confirmation in 2019, please contact me. You should be at least thirteen years old and show some evidence of a desire to practise the faith.  Fr Alex
End of Summer Quiz
On Saturday 29th September 2018, 7pm to 9.30pm
St Mary's RC Church Hall Boston
Tickets £5 each – THIS IS THE LAST WEEKEND TO PURCHASE A TICKET
– Ticket includes light supper-
Bar and Raffle
PLEASE SUPPORT THIS PARISH EVENT AS WE RAISE MONEY TO REFURBISH THE HALL
The Social Committee
BOX COLLECTION: Please bring in all collecting boxes to be emptied. This includes the Missio (red boxes) and the Faith in Families boxes (the little houses). Please do not leave boxes in the Lady Chapel. Thank you for your prompt co-operation Carolyn & Anne
"Still the Same People" – A Diocesan Day for people involved with dementia and its care Saturday October 6th 11.00 am – 3.00pm at Our Lady of Lourdes Parish Centre, Uttoxeter Road., Mickleover, DE3 9GE
–  a special Diocesan Day for anyone who would like to be involved in this work or has any reason to think they might benefit from it. Please bring a packed lunch. Drinks will be provided. Please contact Fr. Frank Daly if you would like to attend: hinckleypriory@gmail.com
October Devotions: Devotions – Rosary, Benediction & Prayers for Peace – will be held in Church every Thursday during October starting at 7pm.
Foundation Governors are an integral part of the leadership and management of our Catholic schools and make a substantial contribution to their success. Most people find being a governor to be highly rewarding. Across the Diocese of Nottingham, we have a number of vacancies that we need to fill. Bishop Patrick is inviting people to come forward who are willing to become Foundation Governors in our Catholic schools. If you have the commitment and desire to become a governor now or in the near future, we would be delighted to hear from you.
More information about being a governor is available from the Diocesan Education Service Governor Support Team, (01332 293833) or from the Diocesan Education Service website http://www.dioceseofnottingham.uk/education  where you find a 'Self-Nomination' form which we would encourage you to complete and return to us.
TOGETHER IN SPIRIT
Please pray for these intentions recently received;
* For a young girl with cystic fibrosis who has had a lung transplant
* For a young parishioner as she undergoes an operation on her foot
* For Martyn and the welfare of his family
* For Deirdre, who lives in Hong Kong, caught up in the devastation of the typhoon
* For the people of the Philippines, China and the USA as they battle with extreme, adverse weather
* For Patrick, who has terminal cancer, as his family gather around him
* For Fiona, who was enrolled in the Guild of St Stephen. May she be blessed and rewarded for her commitment.
* For the blessing of Our Lady on our parish on the Feast of Our Lady of Walsingham 24th September
PRAYER
God of our longing hear our prayer,
Protect our dreams, and listen to our silent hopes.
God Bless – Sharon & Carolyn
PLEASE TAKE THIS NEWSLETTER HOME AND PRAY WITH US AND FOR US
THROUGHOUT THE COMING WEEK
———————————————
The charity, Centrepoint Outreach in Boston continue to be in need of our help so that they can effectively help and support the homeless and the needy in our town, of which there is an increasing number. As a church community we can effectively support Centrepoint through donations of tinned and dried food, just as we do at Harvest Festival. We would like to do this all year round so there will be a storage container placed in the Lady Chapel beneath the notice boards and we invite you, whenever possible, to donate. Thank you for your charity.
David Locking writes: Dear Parishioners, Our church, your church, needs your help. We have a congregation of over 900 every weekend. With this amount of people, we need to keep it all clean and tidy and to respect and be proud that we have a wonderful Catholic church in Boston. The Presbytery courtyard and church surroundings should be tidy and welcoming to everyone passing by. We have at the moment a small but wonderful team of volunteers doing their best to keep everything in order, but with the best of intentions we can only achieve so much. We need more help, PLEASE!
If you can give a little of your time please phone 366403 or see me at church.
————————————–
GIFT AID ENVELOPES: For parishioners who pay income tax on their earnings and are not using the Gift Aid envelopes, could I ask you to consider doing so? There is a brochure in the entrance to the church together with the relevant declaration should you wish to start giving. Each £1 you give will generate a further 20 p for the parish at no extra cost to you. If you have a question or query, please do not hesitate to contact me either at Mass or leave a message on 01205 369942 and I will get back to you. Many thanks Chaz Mayhew
———————————————–
The Friends of Saint Mary's (FOSM) work really hard raising money for our school. Discos, musical evenings, Christmas & Summer Fair, Christmas and Easter Bingo and a BBQ at Sports Day are just some of the events held last year which helped pay for new books for the library, compost and plants for Gardening Club, Smarties for the Smarty Challenge, Pantomime at Blackfriars, breakfast for SAT's, Year 1 dressing up outfits, Autism support and Y6 diaries and pens. The FOSM are looking for new members, if you feel you can offer some of your spare time, please let the school office know – Thank you, FOSM
Saint Mary's School: Our Twitter account is the best way to keep up to date with everything happening in school. Recently we have tweeted about upcoming events and even posted some children's fantastic learning online. Make sure you follow us on twitter @bostonstmarys
———————————————-
Repository: Don't forget that we've got cards for all occasions; some of them are being sold to raise money for the Retired Priests Appeal. Cards are less than normal retail store prices & individually hand crafted by members of our parish. Come & see what we have to offer!
—————————————————
On-line Catholic Directory: This allows you to find Mass times for any church when you are away from home. Now you can do so very easily at the click of a button: www.CatholicDirectory.org
St. Mary's Church Choir appeal: As most of us in the choir are "seniors" we are concerned that it is quite some time since we appealed for new singers and we all feel that the time has come to try and recruit some new and hopefully younger members of the Parish to our choir. We would like to appeal to anyone who likes to sing, male or female, to come and join in with us on Sundays at the 9.30am Mass. We have had two recent additions, and sadly two retirements. You do not have to be able to read music, and we have a practice every other Tuesday evening at 6.30 pm in church.
Our other major concern is that the time will surely come when both Gwyneth and I will need to step down, but at the moment we cannot foresee any replacements. So if anyone is willing to have a go at playing the organ we will be only too happy to talk to you.  Please think about this appeal, it is so important that the magnificent singing tradition in St. Mary's is not lost.
If you are interested please come and speak to Gwyneth or Margaret after the 4pm and 9.30pm Masses.
POOR BOX: Supporting the poor and homeless: As a church and Parish we have always supported those who are in most need. There is a box at the rear of the Church for any contributions which you feel you are able to give to help these very disadvantaged people. Thank you.
Newsletter Contact: If you have any items for inclusion (apart from mass Intentions) please either see me at Mass or email me on makezo@hotmail.co.uk Please notify me by Wednesday, 5 pm each week. Thank you, Maria